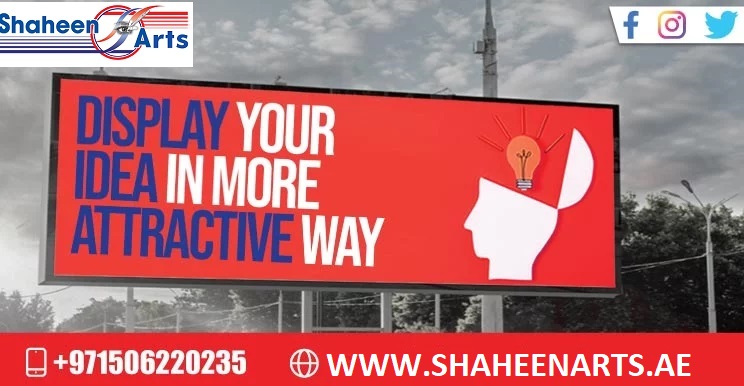 It is a common human intrinsic desire to show the worth of their existence that has developed various forms of advertisement. It is true that if you don't show the idea or message you hold, no one will know the worth of your idea or message.  Whether you are a business or brand or even a common individual, if you have something for the world, then don't let anything stop you from showing the value you hold in your idea or message!
That being said, if you are unable to find the best way to display your idea in a more attractive way, this piece of content is for you. Read more to know how to avoid temporary advertising shortcuts and display in a stable and sophisticated way!
The Best Advertisement – Choice in Your Hand
Before we move toward the best advertisement option, let us first know that marketing is the activity of analyzing and finding potential customers; on the other hand, an advertisement is comparatively a wide approach to spreading your idea to those targeted customers or intended people. So, advertising is what that really a business, brand, or individual needs to convey the offer.
You can adapt traditional advertisement or digital methodology to perform this activity. No doubt, digital innovation has brought a great revolution in the field of promotion, yet no one can deny the significance of traditional marketing – cost-effective and simple. However, the main question is which kind of advertisement might be the perfect option? You may be thinking this question!
Well, with a decade of experience in the advertising field, we can confidently say that you can't live and grow with a single methodology by ignoring the other one. For, if you solely depend on pure digital advertising then it has its disadvantages – costly, temporary & unclear. Similarly, if you merely rely on traditional advertisement, you miss innovative technological leverage. So what! Better still, the best possible option is to adopt a hybrid promotion – cost-effective, targeted, & ever-lasting.
Possibilities in Hybrid Advertisement
A hybrid advertisement allows you to benefit from all sides, utilizing the advanced technology in the traditional concept of advertisement. Here are some of the services that you can use to convey your idea and grow your business.
●    Indoor Signage
Indoor signage is a common way of promoting the core message of almost every tycoon and business. You can choose multiple kinds of indoor signage from our stock. Plus, you can order us to prepare new according to your specific needs.
Yes, we can print you with our innovative digital printing technology on your selected signage. Its glooming appearance will act like a shining moon in the dark sky amusing the customers and guiding the visitors.
●    Outdoor Signage
Outdoor signage doesn't need any introduction as you see them on every street and office. These are the best advertising tools that don't only attract customers but also promote your message to the passerby.
Like indoor signage, Shaheen Arts also provides you with beautiful outdoor signage in multiple ranges. You can choose any color and design that suit your agenda.
●    3D Signage
3D signage is the perfect example of a hybrid advertising methodology. It prominently captivates the attraction of people due to its innovative shining appearance. You can order us to prepare 3D colorful signage whether it is indoor or outdoor signage.
It is important to understand that every color, design, and material has its own combination. You can get foam signage, plastic signage, metal signage, and sandblasted depending on your choice.
●    Stickers & Graphics
Whether it is indoor sticker printing, outdoor sticker printing, bumper stickers, or frosted sticker printing, you can get any kind of stickers for your company or event. Our professionals give an elegant graphical touch to these stickers that don't only amuse the viewers but also attract them effectively.
●    Many More!
You can come up with your own idea and leave the rest to us in materializing that idea into reality. Yes, there is no limit in advertising your business or brand neither are the limitations on the materials.
Why Shaheen Arts is the Best Choice in UAE!
Shaheen Arts is the best choice for every second individual and company not simply because of its cost-effective offers, we also possess a decade of experience. We design and prepare indoor and outdoor materials that no one can ignore.
Even more, despite the impeccable printing, modern design, and quick turnaround, we provide you with exclusive discounts on high-quality work.
Conclusion
Displaying the value, offer, or strength is the first secret to growing meanwhile encouraging others. To do this, you need to apply a hybrid advertisement for greater results. You can leverage innovative technology & sustainable traditional methodology to convey your idea in a sophisticated way. You can order indoor signage, outdoor signage, 3D signage, stickers, and many more graphics that will help you advertise your business all over the UAE.